INSURANCE FOR YOUR BUSINESS
Business Insurance Services in the Inland Empire
Sole-Proprietors, Small, Medium and Large Businesses all benefit from the financial protection of business insurance. Our licensed representatives get to know your business operation and create a customized insurance plan to provide you with the security you need.
INSURANCE FOR YOUR BUSINESS
The Right Insurance for your Business
Solopreneur, Sole-Proprietor or home based businesses are a vital component of many trades, and industries. As your business venture begins to grow, putting in place the right insurance policies is essential to help you protect your business assets. Property damage and liability claims can become costly, and negatively impact a business. Having insurance can also benefit your business growth. Certain contracts with local community centers, city, or state events require insurance. Being insured also gives your clients the confidence to work with you, and recommend your business.

Our team recommends the following policies for you:
We love to work with business owners like you!
Business Consultants, E-Commerce, Online Furniture Sales, Gift Shops, Janitor, Barber, Nail Technician, Esthetician, Realtor, Lawyer, Tax Preparer, Mechanic, Mobile  Bartenders, Mobile Car Wash, Hand Crafted God, & Window Cleaners, Personal Trainers, Grant Writers, and much more!
Reviews from our Business Insurance Customers.
Great place to grab insurance. They are very nice and friendly and they answer any questions you may have about the insurance they offer you. Great quotes! Haven't found no one who beats their quotes. I have got insurance for myself and boyfriend,mom and business. Definitely recommend!

Fast and Friendly Service
One size does not fit all. Each business has its own level of risk when it comes to determining the right type of insurance. Small, Medium, and Large businesses often experience a tremendous growth spurt. This spurt can often leave your business exposed to lawsuits, and other liability claims. Hiring employees also requires important insurance coverages. Coverage like workers compensation is state mandated, and we always suggest adding an Employer Practices Liability Insurance Policy. Another important component of business protection is maintaining Liability coverage for leased commercial locations. In cases when you purchase a commercial location you can also add building coverage to your insurance policy. We work with you to identify possible gaps in coverage, and explain the benefits of all insurance coverages. High Grossing and Unique businesses often find it difficult to get insurance. Multi-million dollar companies can self-insure, yet transferring the risk to an approved insurer can help maintain its profitability. Unique businesses encounter issues with finding the right classification for their businesses. We work diligently to identify the problems you experience securing coverage, and connect you with insurance companies you will insure you.

Our team recommends the following policies for your business expansion:
We love to work with businesses like yours!
Restaurants, Dental Offices, Medi-Spa, Tattoo Shops, Florist, Dry Cleaners, Small Grocery Stores, Muffler or Smog Shops; General Auto Repair-Window Tint- Auto Body Work, Pilates Studio, Mobile Rental Business, Fitness Gyms, Cannabis, Non-Profit, Sports teams and much more!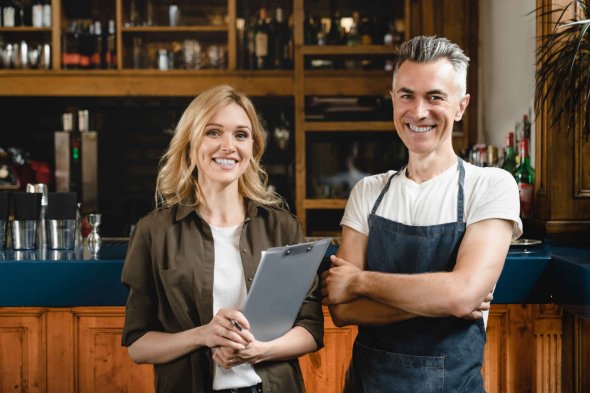 Benefits of Working with Goldamity
Insurance is an important part of protecting your business. It helps lessen the financial impact of lawsuits related to the products you sell or services you provide.
As your business begins to grow and you rent a physical location, hire employees or get contracted by other companies, maintaining the right insurance coverage is essential. It's important to speak to an experienced insurance broker who will help you navigate the complicated world of insurance. Insurance should not be Do it Yourself (DIY). Our professional brokers are here to help you navigate through every step of your business growth, and business insurance selection.
General liability pays for lawsuits or property damage claims, and/or medical expenses for injuries caused to others as a result of your business work.
Business owner's policy aka BOP packages the general liability plus coverage for your tools, equipment's, improvements to your business location, and loss of income.
General liability pays for any damage or injuries caused to client or the clients property.
If you have no employees you  can request for an exemptions from the contractors state license board. In special circumstance a worker's compensation can be issued to a company with no employees. Call us to find out more.
The cost of the insurance depends on the work you are performing and how much you make every year, and if you want coverage for your tools, equipment or business property.